So I played with the fog a bit. Together with the skybox it can really add to the atmosphere and overall feel of the map. I came to conclusion that less is more. Toned down, gentle fog that fits with the sky and hides the rough line between the geometry and the sky is ideal. I would like to create some swamp map with thick fog also, however such a thick fog doesn't work well if you plan to have interiors in the map. Here are my results:
Just some new screenshot to let you know the project is alive!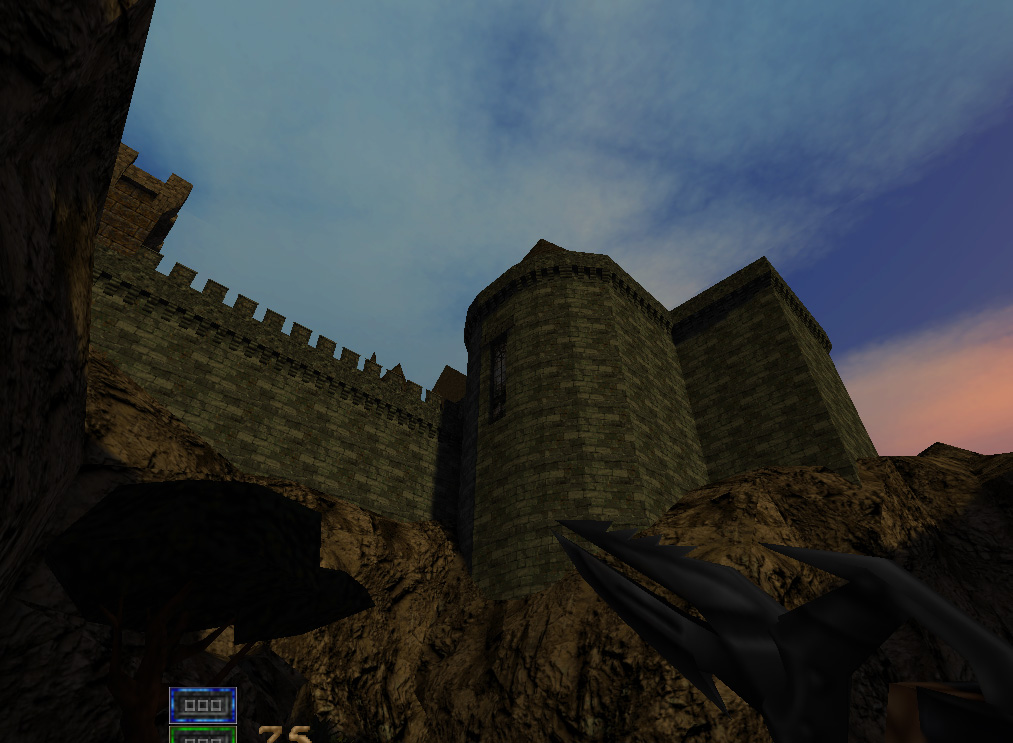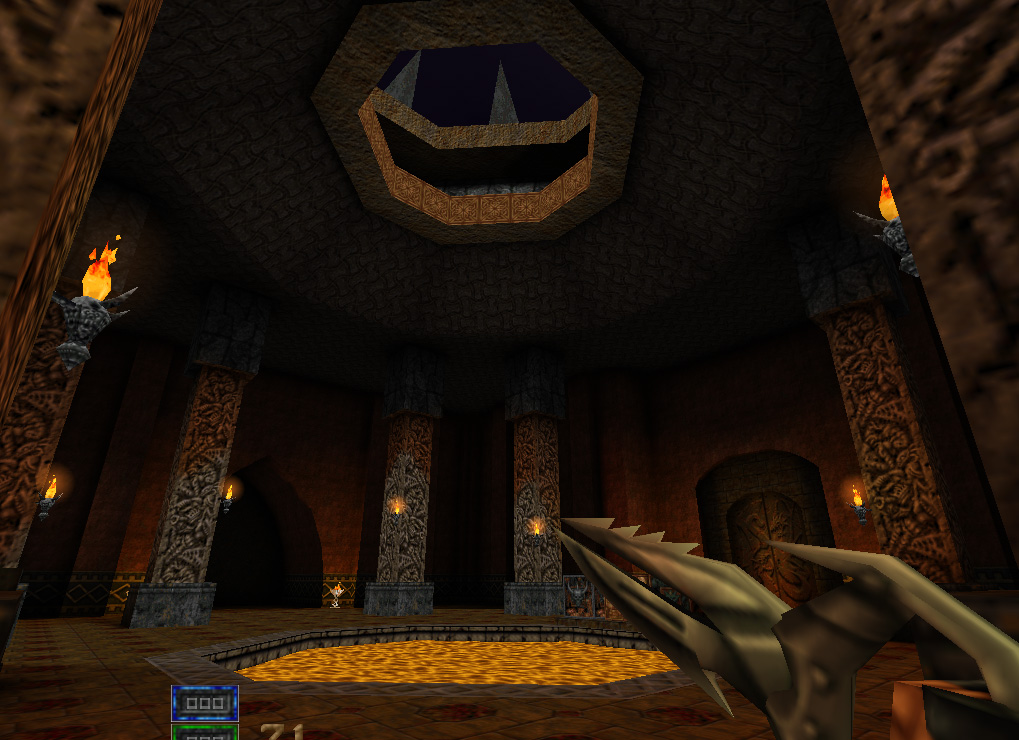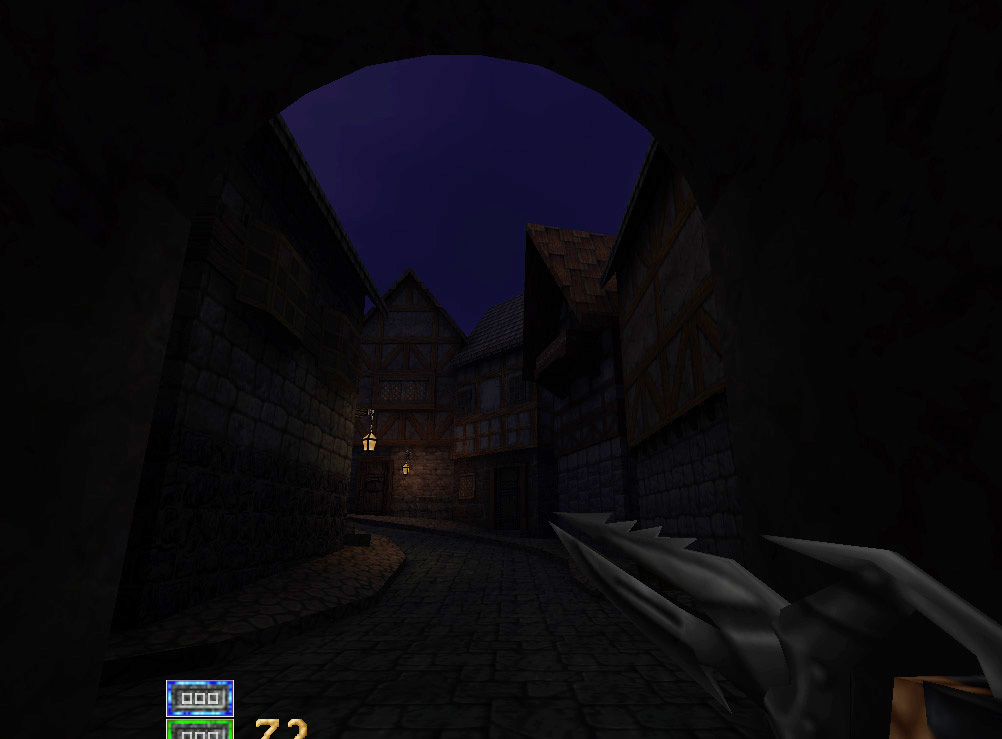 Wow, it's mind-blowing. It can't wait playing your maps!
WOW!!!
There are so many thoughts passing through my mind at seeing those pics!
1-
Oh my! It's a visual splendor!
2-
How the heck such a map can exist without being a sluggish portals nightmare?
(I made my engine crash with such a ridiculously less complex map yesterday
)
3- Wouldn't it be better with a dusk ambience instead? The architecture is so beautiful in the first screenshot, yet you can hardly see anything of it in game because it's so dark that it turns to shadow theatre. Yet I'm pretty sure some gorgeous lights & shadows could glorify that map even more. Like a western version of the indian castle displayed here:
https://ericwa.github.io/ericw-tools/
Thanks for your feedback Inky. First of all, it's work in progress, so there still may be changes. Secondly, it's better visible in-game than on screenshots. Thing is, I already have castle level (even though less magnificent than this one) with dusk ambience, so I wanted some variety with later levels having more darker ambience. Plus, as you said, with light sources in place it will be more vibrant. I tried several possible visual settings and this one definitely won.
I can assure you this map won't be possible without recent engine updates, I would hit all possible bugs and limitations long time ago. Hm, don't know why the engine cannot handle your map, you get any errors or just crash?

PS: This map is actually a reconstruction of a real place or rather 'once a real place' as the castle is desolate nowadays.
Anyways, the dark middle ages atmosphere is a success!
My map was basically a big box with things inside, which is how I would describe your own. That caused problems with the visleaves as any portion of the map was considered as visible from any other one. So the engine constantly drew 100% of the architecture on each frame, which caused slow downs and weird sound propagation. The crash occurred a few days later on that same setting, with a weird
Sky_ClipPoly: MAX_CLIP_VERTS
pop up message (it's supposed to be related to fancy shaped sky brushes... which was not the case in my huge dumb square box).
I eventually decided to split the map into 2 maps. Hopefully that will work!
Yes, this map is also 'big box'. During the years I learned to map as clean as possible, if that's something that matters here, even though it may be hard with comlex maps as this one. It also runs very smoothly on both my new computer as well as my 9-years old rig. And I have maps where I get framedrops. I never came across this error. I may look into your map, if you want.